Uluru Ayers Rock Activities & Attractions
From the variety of activities you can enjoy, your holiday to the Ayers Rock, Uluru will be filled with wonder, adventures, excitement and relaxation, that you just won't know where to start first. Why not explore the place where you are staying where you can have a game of tennis on one of the two full size tennis courts, go for a swim in one of the five swimming pools, browse through the art gallery, book in for a hair cut in the hair salon or enjoy a pampering session in the massage parlour. You can sit by the pool and have a cocktail or two, meet with friends in the lounge bar or enjoy a delicious meal in one of the restaurants. From dining to shopping to pure relaxation there are so many activities to enjoy right on site where you are staying.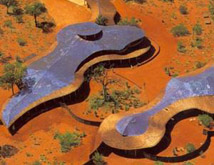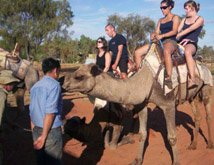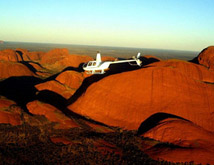 To venture out a little further, around the resort you will find many activities that all ages can enjoy. There are camel rides to Ayers Rock, scenic flights over the region and guided walks through the National Park. You can do the famous climb to the top of Ayers Rock, walk around the rim of Kings Canyon on a guided walk or set out on the 9.4 base walk around Ayers Rock where you can see interpretive displays, waterholes and wonderful woodlands along the way. Walk through the Valley of the Winds or the floor of Kings Canyon where you will see towering Red Gum Trees and a variety of flora and fauna along the way. From bushwalking and camping to overnight adventures under the stars, this is just the start of many great activities that you can look forward to when you come to Ayers Rock and Uluru.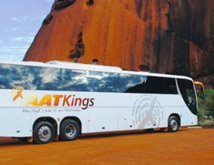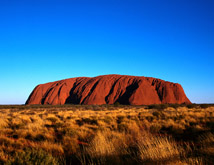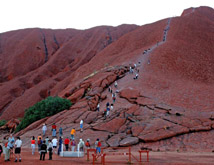 There are scenic self drive routes to enjoy, cattle stations to visit where you can see the true workings of an outback farm or perhaps you might like to take the kids on an informative and interesting walk where they will learn about the land, its people and try some great bush tucker. To feel the wind in your hair you can do a Harley Davidson ride one day and cap off the experience with a sunset picnic looking out over Ayers Rock itself. There is romantic dining under the star strewn sky, hot air balloon rides and adventure tours to really get the blood pumping.
There are many tours ranging from half day tours through to full and overnight adventures and if you have a little more time up your sleeve you can book onto an extended tour that will really let you experience the true essence of the Red Centre. With its variety of flora and fauna, bird life, wildlife and stunning scenery, this certainly will be one holiday that will be filled with plenty of activities and so much fun.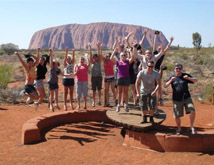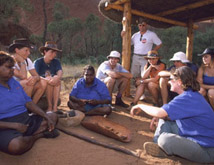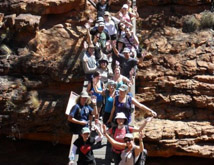 Start planning today, the list of activities and the attractions that you want to see when you come to Uluru and Ayers Rock. From the many onsite activities that you can enjoy at your accommodation to the variety of things to see and do throughout Uluru and the Kata Tjuta National Park, your trip here surely will be memorable. Perfect for all occasions, personal or business, Uluru and Ayers Rock will leave their mark on you.