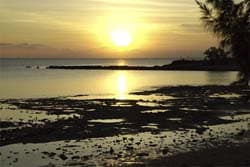 Widely known as one of the best fishing locations in Australia for barramundi and other fish, Cobourg Peninsula in Arnhem Land is a calm setting where fish are abundant and people are sparse. Jutting from the Northern Territory's north coast, this fishing mecca includes Gurig National Park, encompassing the Peninsula, and the surrounding waters in Cobourg Marine Park.
Cape Don is the site of a historic lighthouse built in 1916 which is still in operation today, and Cape Don Lodge is inside the newly renovated Head Lighthouse Keeper's homestead.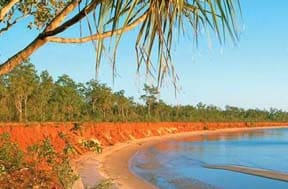 The 5 bedroom lodge accommodates 12 guests and provides exclusive access to spectacular coastline, remote islands and unspoilt sandy beaches of Cape Don.
For those who want to get off the beaten track, the remote Cobourg Peninsula is a perfect destination. Cobourg is a tropical wilderness, home to exotic birds, wild brumbies, crocodiles galore and unexpected reminders of Australia's colonial past – like the ruins of Victoria Settlement; a British colony attempt in the 1830s.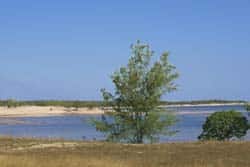 The Cobourg Peninsula encompasses the Aboriginal-owned Garig Gunak Barlu National Park and the Cobourg Marine National Park.
Experienced travellers can obtain entry permits and try the rugged drive in Kakadu and Arnhem Land with a four-wheel-drive vehicle. Camp at Smith Point or book one of the beachside Cobourg Beach Huts. Nature-based and eco camping tours are available in this area with an accredited Savannah Guide, along with several fishing tour operators.