Northern Territory Accommodation - Hotels - Resorts & Apartments
The most important part of your Northern Territory holiday will be the accommodation in which you stay. In many places in the "Top End", accommodation is scarce and sometimes very difficult to find. When taking a holiday in this area, we suggest you plan your journey well in advance so that you can secure your accommodation in the most suitable hotel or resort.
Darwin is the capital of the Northern Territory and by far, the largest population centre. It is also the city through which most tourists begin their Northern Territory adventure. Because of its size and nature, it is the only centre in the state that has a comprehensive range of tourist accommodations. Here you can choose from a range of hotels, resorts and holiday apartments as well as motels and backpacker hostels. Most of the Darwin accommodation is in the CBD area and the Esplanade region is home to the most sought-after providers.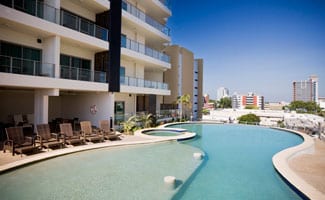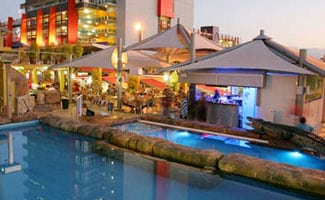 For those traveling south from Darwin, there is specialist accommodation close to the main natural attractions that all tourists want to visit. In Kakadu National Park, there are several places to stay including the Mercure Kakadu Crocodile Hotel which is a four star hotel establishment, located in the town of Jabiru. The Aurora Kakadu is a three star resort located close to the National Park entrance and information centre. Kakadu Lodge Cooinda also provides accommodation at a three and a half star level. Just south from Kakadu National Park is the town of Katherine which provides accommodation for those wanting to visit the beautiful Katherine Gorge. Most of the accommodation here is in hotel or motel configurations. Remember that Katherine is a stopover point for many organised tours which fills up the towns supply of accommodation very quickly.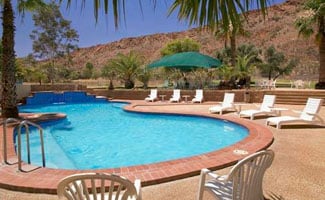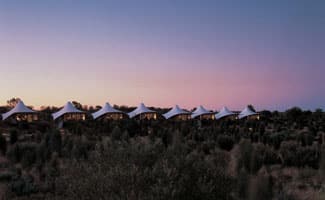 In the heart of the country's red centre is the town of Alice Springs. This town exists almost solely to service the tourist industry in the Australian outback. There is a good supply of Alice Springs accommodation in motels, hotels, resorts, hostels and caravan parks with accommodation being provided at most standards. Once again tour traffic fills many of the available rooms and many tours en route to places like Ayers Rock (Uluru) and Kings Canyon overnight here. There is resort accommodation at both Kings Canyon and Uluru. Ayers Rock resort is a comprehensive establishment with something for everyone including total luxury in places like Sails in the Desert, right through to backpacker accommodation, caravan park sites and a camping ground. The Kings Canyon Resort is smaller but still provides a comfortable place for an overnight stay.