All Northern Territory Holiday and Travel Destinations
The destinations in the Northern Territory are extremely diverse. Some present as modern cities with all the tourist infrastructure you could possibly desire, while others are remote, hard to get to and often reserved for the local aboriginal people only. The Northern Territory is famous for a number of world-renowned natural attractions which are the main reason that tourists come to visit. It is a state where distances are vast and the unwary traveler, who does not plan his journey properly, can end up in lots of unwanted trouble. This is a place that everyone wants to see but be careful to make sure that your travel agent is aware of all the pittfalls of preparing a holiday itinerary that is workable and enjoyable.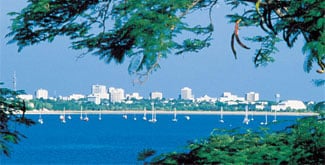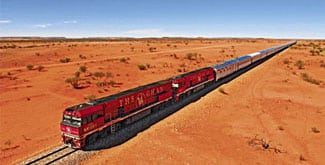 Some of Australia's tourist icons are found here. Places like Ayers Rock (Uluru), Kings Canyon, Katherine Gorge, Kakadu National Park, Litchfield National Park, and some of the more remote areas like the Cobourg Peninsula and the Tiwi Islands are on everyone's "must-see" list. There are several popular ways to move from place to place in the Northern Territory. There are airports in Darwin, Alice Springs, and Ayers Rock with regular domestic services from the east coast cities. Organised coach tours are extremely popular with itineraries that will take you to all the major tourist icons and also provide your overnight accommodation along the way. Many tourists like to hire a campervan or motorhome and drive themselves from place to place and carry their accommodation with them. This is one of the most popular ways to get around the Northern Territory.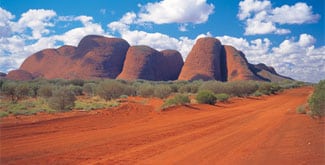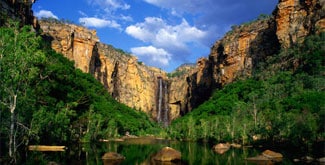 Prepare yourself for some awe-inspiring sights as you travel around the vastness of Australia's outback. Some of the sights you will see are the equal of the world best known natural tourist icons. You will see hundreds of kilometres of Australian outback deserts during your travels and even these have a beauty that is unique. The wildlife is almost always on show. Kangaroos and emus are often encountered as you travel around. The Northern Territory also gets you as close as you can be to the ancient Aboriginal culture which is the oldest human culture on the planet. Many of the tour guides at the main centres are of Aboriginal extraction and are able to provide a special insight into the Dreamtime significance of places that you will visit. In many places, the Aboriginal people have closer ties with the land around them and their past than they do with modern Australia.