Kakadu Accommodation – Hotels – Apartments – Resorts – Hostels
Kakadu National Park accommodation is very limited and must be booked in advance. Aurora Resorts have two properties in the area. They are Aurora Kakadu and Kakadu Lodge. In the town of Jabiru, which is very close to the Kakadu information centre is the Mercure Kakadu Crocodile Hotel. This is the highest standard of accommodation in Kakadu. This hotel has been built in the shape of a crocodile and is a five-star facility.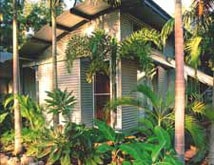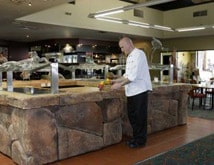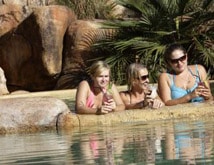 Aurora Kakadu features 129 air-conditioned motel-style rooms with refrigerators and tea and coffee-making facilities. There are also nine budget quad share rooms. There is also a restaurant and bar, Swimming pool and on-site petrol station and a mini-mart. Kakadu Lodge features 10 one-room cabins, 2 one-bedroom cabins, 3 two-bedroom cabins 28 lodge rooms and four dormitories. There is also 186 powered sites and 100 non-powered sites to cater for the campervan and motorhome traveller. Kakadu Lodge also features a lagoon-style swimming pool, poolside bar and bistro and BBQ area.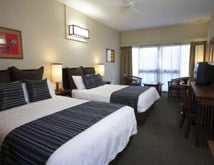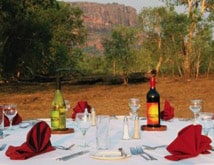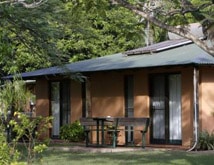 It is essential to book ahead when visiting Kakadu as resources are limited and the demand is extremely high. many organised tours stay in Kakadu's accommodation and with many coaches arriving daily, there may not be much left for independent travellers.