Alice Springs Accommodation – Hotels – Apartments – Resorts – Hostels
From stylish apartments to hotels in the centre of town, to backpacker's hostels and many more choices, you can find a great range of accommodation located directly in Alice Springs. Spending the night or wish to stay longer you will be able to take advantage of some great rates all throughout the year whether it be a standby rate or holiday package that not only includes your chosen accommodation but a tour to see the sights and airport transfers to your preferred place of accommodation.
For business or pleasure, there are many varying styles of accommodation that you can check into for your trip to Alice Springs. Hotel rooms that are well appointed and great for quick stop over's and family apartments that have space to move and all of the mod cons you are used to from home. Enjoy comfortable villas in a resort or check into a superb suite where you can relax and unwind. Backpackers will enjoy excellent dorms within a number of great hotels in Alice Springs and along with cheap accommodation you will be close to shops, supermarkets, nightspots, pubs, casinos and bars that many night owls love to frequent come nightfall.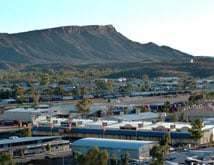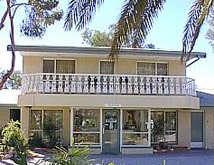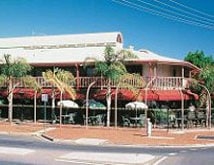 There are also shady grass sites located within a couple of caravan parks in Alice Springs that welcome anyone travelling with their own motorhome, or caravan or if you are wishing to pitch a tent for your holiday. You can make full use of the onsite facilities that include hot showers, toilets, laundry, kiosk, BBQ areas, picnic grounds, swimming pool, TV room, kids playground and so much more. Depending on which caravan park you book with you can have all of this and more for a really affordable and budget price.
Why not take a look at a resort in Alice Springs where you can stay in a wonderful resort-style room that is light and airy while the kids swim in the pool, you enjoy the fine dining in the onsite restaurant or have a cool beer in the bar. There are many choices when it comes to accommodation in Alice Springs, so you will surely find just what you are looking for. And no matter where you do decide to stay, you can be sure that you will be close to all of the main attractions that Alice Springs is famous for.
With budget accommodation, family accommodation, luxury accommodation and the ideal place to hold your up-and-coming event or corporate function, Alice Springs accommodation offers a huge list of choices to decide between. From three-star through to five-star with many varying inclusions, you can stay in your ideal accommodation for the price you wish to pay. And when you come to Alice Springs you will be greeted with sweeping views, majestic ranges, changing colours, waterholes and history and culture that dates back hundreds of years, that all can be experienced firsthand by simply strapping on your walking shoes and taking a short stroll from where ever you are staying.
Alice Springs is a beautiful destination that offers a world of excitement and adventure so book your accommodation now and begin the trip of a lifetime.