Tiwi Islands – Fishing – Holidays – Travel – Vacations – Tourism
Melville and Bathurst islands, known together as the Tiwi Islands, lie 80 kilometres north of Darwin. The Tiwi people are known around the world for their unique fabric prints, pottery, sculptures, carvings and exceptional ability at Australian football. On your holiday you can board a small plane in Darwin to fly to the islands, or cross the Timor Sea on a ferry.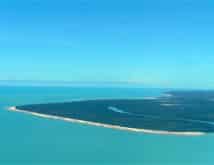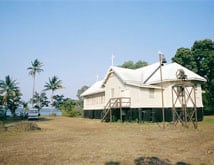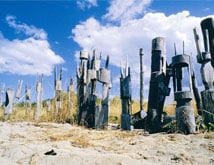 A visit to the Top End would not be complete without a trip to the Tiwi Islands, Melville and Bathurst. Take just a short flight from Darwin to Bathurst Island to experience life in a modern-day Aboriginal community – learn about the rich and fascinating history and culture of the Tiwi people and perhaps take the opportunity to purchase examples of the unique Tiwi Island arts and crafts.
While visiting the Tiwi Islands it is essential to join one of the organized one or two-day touring groups to see the most out of the Bathurst and Melville islands. Wonder their dense rainforest's, secluded waterfalls and beautiful arts and crafts.
Don't delay, get in contact us today to get you holiday organized to see the great wonders of the Northern Territory.