Litchfield National Park – Northern Territory – Australia – Travel – Holidays
Located just an hour-and-a-half drive from Darwin, this 1,500 square-kilometer park was the original residence of the Wagait Aboriginal people. The park features rough sandstone escarpments with spectacular waterfalls surrounded by monsoon rainforests.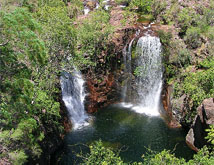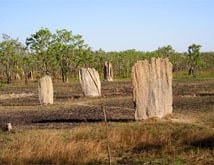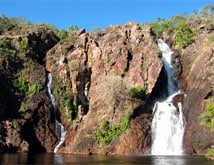 Batchelor's Coomalie Cultural Centre has a large collection of local Aboriginal arts and crafts. Adventurers can also base themselves in the community of Adelaide River, another gateway to Litchfield, to discover the park.
Mount Bundy Station is five kilometres from the township and an excellent place to stay and soak up some true outback hospitality. Also of interest is the old railway bridge and station that's now a museum.