Kings Canyon Accommodation – Resort – Hotel
The accommodation at Kings Canyon can all be found at the Kings Canyon Resort which is located about seven kilometres from the National Park. The resort has been environmentally designed to blend in with the natural surroundings. A very wide range of accommodation is on offer at the Kings Canyon resort which includes everything from a campground to fully serviced spa rooms.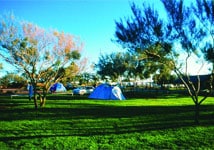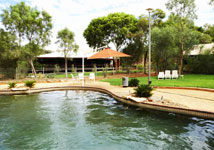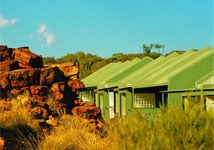 The resort features communal Bar B Que and communal kitchen facilities for campers and Caravanners as well as a mini supermarket, petrol station swimming pools, tennis courts several restaurants and cafes and excellent hotel style and apartment accommodation. The accommodation will cater for all budgets. You should be aware that most organised tours travelling through the Northern Territory will call at Kings Canyon as part of their itinerary and the resort accommodation can fill up very quickly. You are well advised to book as far in advance as you can as it is a long, long drive to the next hotel.