Northern Territory – NT – Rentals for Campervans & Motorhomes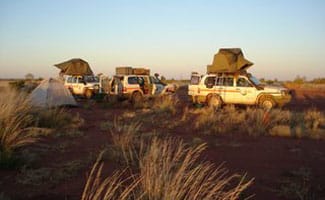 The Northern Territory is one of the best places in the world to rent a campervan or motorhome and have a touring holiday. Here you can tour some of the most spectacular scenery on the planet with destinations that have iconic status such as Ayers Rock, The Olga's, Kings Canyon, Litchfield National Park, and Kakadu National Park. Once you have visited all of these special places you will start to understand why the Northern Territory has such an enviable reputation as a tourist destination. This is a unique experience and few places are better explored than by campervan or motorhome. The Northern Territory has lots of special facilities for the touring public. Caravan Parks and Camping grounds are of a high standard and have all the facilities that you would expect including showers and toilets, laundry, kitchens, swimming pools, and recreation facilities. Many also have internet connections.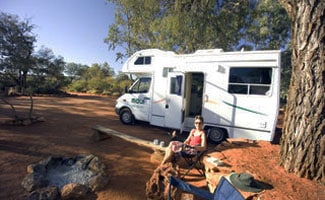 When touring through the Northern Territory in your campervan or motorhome it is good to remember that distances are vast and you should plan well ahead. This includes booking into your next caravan park as in some areas there is a limited number of sites available and it can be a long long way to the next town. Generally, road conditions on the major highways are excellent however some of the more remote regions require the use of a four-wheel drive vehicle. If you are planning to visit these regions we can assist with rentals of four-wheel drive camper vans. You should always carry extra supplies of food and water in case of a breakdown.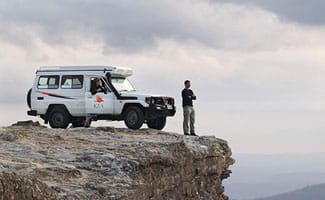 The major companies who hire Darwin campervans and motorhomes will provide breakdown assistance if required. We recommend the use of one of the big three companies all of which provide an excellent backup service. Britz / Maui has a huge range of vehicles on offer as does Kea Campers who have a reputation for providing reliable, quality vehicles. Apollo Campers are another company whose vehicles can be trusted when the going gets tough. Your choice of vehicle could well be the difference between a time to remember for the right reasons as well as all the wrong ones. This is not the place to cut corners so make sure you make the right decision.
These three companies all have depots in Darwin and Alice Springs so you can start your holiday in either center. There is also plenty of good quality accommodation in either city if you want to stay a little longer before or after you commence your tour. Now is the best time to book so lets get cracking and organize your campervan or motorhome holiday in the Northern Territory of Australia.