Borroloola and Gulf – Northern Territory – Australia
The secluded Gulf area is on the eastern side of Katherine all the way to the northeast coast of Queensland. The Gulf is one of Australia's most unique and exciting fishing destinations, where you can catch a great variety of fish! On the Northern Territory side of the Gulf, Roper Bar is a natural rock crossing separating the saltwater from the freshwater sections of the mighty Roper River.
Further south, the small town of Borroloola is set on the McArthur River and it is the Gulf's service center for pastoral, fishing, and mining industries. Cape Crawford is southwest of Borroloola and surrounded by golden grasslands, rock escarpments, waterfalls, and waterholes.
The Borroloola Township is a remote fishing community beside the McArthur River. It is famous for its unique history and excellent fishing. Many visitors use Borroloola as a base for barramundi fishing expeditions. The town also serves as an ideal location to stock up before exploring the Gulf Region any further. At the Borroloola Museum, There is a collection of artifacts, documents, and photographs that detail Borroloola's interesting past.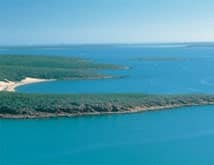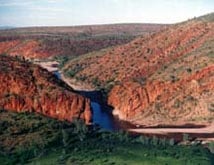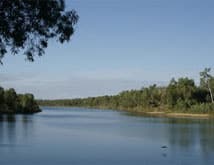 The Gulf of Carpentaria is a shallow sea between Australia and Papua New Guinea. It is less than 70 metres deep in the middle and is part of the Australian continent, The Gulf region is made up of many attractions that can be visited and explored. They are listed below.
The national park is located in the Sir Edward Pellew Group of islands. The beaches of this island national park are the nesting sites for turtles and many birds, and the waters around the national park provide a wide array of fish species. Caranbirini is a newly declared reserve and is just 46 kilometres south of Borroloola in the Bukalara Range just off the Carpentaria Highway. It features weathered sandstone and escarpments which can be explored along a short 1 kilometre walking trail. Explore the lily-covered lagoon that supports a wide variety of bird life.