Gove Peninsula – Northern Territory – Australia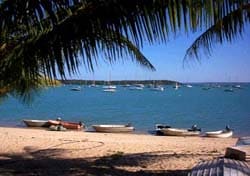 Gove is the largest settlement in the Arnhem Land region with a population of 4000. Nhulunbuy is the Aboriginal name for what European settlers called Gove and it is situated on the eastern tip of the Gove Peninsula.
Originally built to service a mining operation (the aluminum plant here is the biggest in the Southern Hemisphere), Gove also serves as a window into enormous and baffling Arnhem Land. and Sports fishing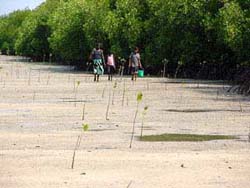 This region is home to the Yolngu Aboriginal people who have held their strong traditional culture. Travellers are able to interact with traditional Aboriginal communities in small group tours out of Gove and catch a glimpse at a culture and lifestyle very different from that of the Western world.
To visit the recreation beach and river areas, a Visitors Permit is required. Severe penalties apply for moving throughout the region without a permit and visitors are asked to respect the wishes of the Traditional Owners in this regard.