Northern Territory Guided & Organised Tours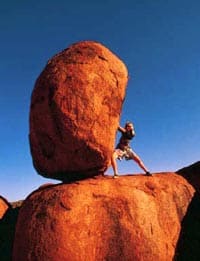 In the Northern Territory, guided and organized tours are often the best way to see the wonderful attractions of this fantastic state. In many areas, accommodation is very limited and the major tour operators have their own accommodation which makes things very easy. In the Northern Territory the main attractions that you will want your tour to cover include Uluru or Ayers Rock, Kakadu National Park, Katherine Gorge, Litchfield National Park, Alice Springs, and Kings Canyon. Access to the Northern Territory is usually by air as the distances are vast. There are major airports in Darwin, Alice Springs, and Ayres Rock so these are the major embarkment points for the tour of your choice.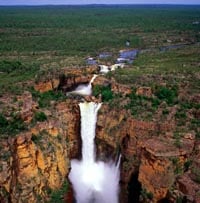 There are several major tour companies offering comprehensive tours throughout the Northern Territory. AAT Kings have many tours on offer. They have tours originating in all the major centers. Follow our link to the AAT Kings page for full details of their tours including tariffs and departure dates. Adventure Tours also has a wide range of tours on offer in the Northern Territory and you can follow this link to the Adventure Tours information page. Odyssey Tours is operated by the Voyages company and they offer some excellent value tours throughout the state. Follow this link to the Odyssey Tours page. There are also a number of other companies with NT Tours. They Include Gray Line Tours, Davidsons Safaris, Emu Run Tours, and Wayoutback Desert Safaris. There are many other smaller and boutique companies that we deal with for specialized tours so don't hesitate to ask if you don't find it here. There are a large number of Northern Territory tours that originate from Darwin and this puts pressure on the Darwin accommodation industry to cope with the influx of tourists. it is wise to book yours well in advance so you are well-organized before embarking on your Northern Territory tour.
Our staff are all experts in selling Australian tours and the Northern Territory is one of our biggest tour markets. Don't hesitate to email or call us if you need some advice or help when booking your next tour in the Northern Territory.