Alice Springs Attractions
Finding something to do in Alice Springs will never be hard no matter what you are looking for! You can learn about the history that surrounds the city, explore the outback, browse through historical buildings, visit a working outback farm or just simply enjoy one of the many festivals and annual events that Alice Springs has been made famous for. With plenty of good clean fun, exciting attractions and many activities for all ages, Alice Springs will quickly become one of your favourite holiday destinations.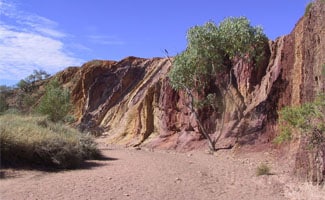 From playing a round of golf to go swimming at the pool, walking through the botanical gardens and browsing one of the many street side markets and weekend events that you can enjoy in Alice Springs, you can choose from many different kinds of activities. You can jam pack your day full of adventure and fun, take a leisurely walk through the city, join a tour to see the sights or set off and make your own itinerary that includes many of the attractions that Alice Springs is famous for.
Visit the museums, see the Royal Flying Doctors Base, take a tour of the Aboriginal Cultural Centre or let the family see Telegraph Station. You can spend a couple of hours at the Reptile Centre, experience Anzac Hill where there are breathtaking views of Alice Springs and its surrounds or set out on one of the many hiking tracks around the city that will let you take in much of the majestic natural wonders and stunning landscapes that make Alice Springs famous.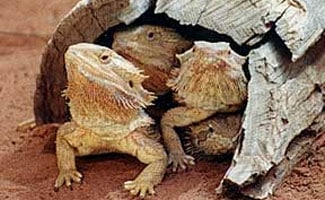 You can dine out at a number of restaurants and cafes, hit the clubs and bars of the night time or sit back in one of the pubs and enjoy a cold one! Take the kids to one of the watering holes for a swim, and visit Ellery Creek Big Hole, Glen Helen Gorge, Redbank Gorge or perhaps Serpentine Chalet Dam and Gorge. There is spectacular scenery, wonderful horizons and some of the most beautiful things to see in and around Alice Springs. The Red Centre has a world of activities and you don't need much imagination to find them, they will all be right on your doorstep! Take a trip to the MacDonnell Ranges, Kings Canyon or Ayers Rock, laze upon a white sandy beach by the side of a billabong, let the kids explore the array of flora and fauna and enjoy the true outback in any way you wish to.
There are annual events, camel races to watch, rodeos, motorbike racing events and horse races that make Alice Springs even more fun. See the Beanie Festival, the Finke Desert Race, cattle and sheep shows and a range of other shows and festivals. You can simply laze by your pool at your place of accommodation, do a quad bike trip one afternoon or join a scenic flight or helicopter flight. Do some shopping; learn about the historical and cultural significance of Alice Springs at many of the different attractions in and around the city or even join a mountain biking tour for the day.
When you are in Alice Springs you are going to have many options to choose from when looking for the right activity that you want to do. Take it slow, speed the pace up, watch the world go by or view the stunning sunrises and sunsets that Alice Springs is renowned for. Come and discover the unique Centre of Australia!